On July 27, 2010 we launched StarCraft II: Wings of Liberty. Blizzard developers traveled to major launch events in locations spanning the globe including London, Berlin, Paris, Stockholm, Moscow, Orange County, Singapore, Taipei, Mexico, Brazil, and Australia to celebrate with players. We were excited to meet gamers all over the world, and every year since, we've celebrated StarCraft II's birthday. This year, we've got a few things for you.
XP Bonus
For a limited time, we've increased the XP gains you get when you play StarCraft II by 25%. It's the perfect time to log in and play some Multiplayer, or Versus A.I., or Training Mode games. Perhaps you'd like to level up the race you play the least often. Now's the time!
All Three for Free
Once again, we've unlocked all three races in the StarCraft II Starter Edition. That means that any player who hasn't yet upgraded to the full edition of StarCraft II can check out what it's like to play from the Protoss and Zerg perspective. Combine that with Spawning, and you've got a holiday on your hands!
That Sweet, Sweet Art
When we celebrate things, we love doing something special artistically. This time around, Luke "Mr. Jack" Mancini reworked the 15th Anniverasry 'line up' wallpaper with edgier, grittier results. Click through on the image below to go to our wallpapers page, where you can download this new 3rd birthday wallpaper in multiple resolutions.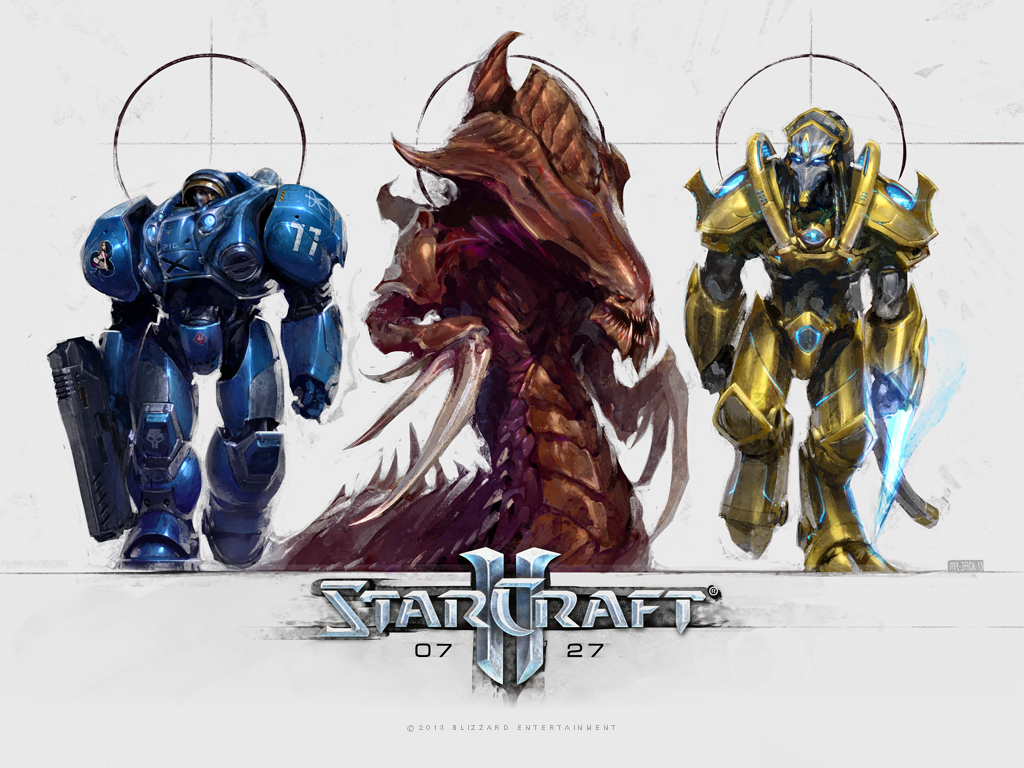 Here's looking forward to many more years of real-time strategy fun with
StarCraft II
!